With the growing technology & its evolution, it is mandatory for all data driven leaders to reassess their data management strategies.  Any organization will try to prioritize their investment & budget effectively to secure, govern & analyze core business. This is because every business must have great control on data in order to gain valuable insights & make better business decisions. Also there has been drastic difference in digital strategies which was created in 2020 & for sure it will differ in 2021. Hence main strategy of any business is having a well-organized, accessible database which gives complete 360 degree of customers & essentials for the B2B campaign success.
"B2B database helps sales & marketing professionals to understand prospects in depth & convert more leads."
Customer data is considered as the one of the most valuable asset of any organization. Collecting, capturing, research & outreach of customer data plays a crucial role in capturing customer buying patterns.  Generally customer data encompasses information on leads interested in your products & services collected in marketing activities. Here basic information includes details such as contact, demographics, purchase history & more. Capturing business needs, target audience & their needs can help marketers to roll out best sales & marketing campaign.
What is B2B Data Management?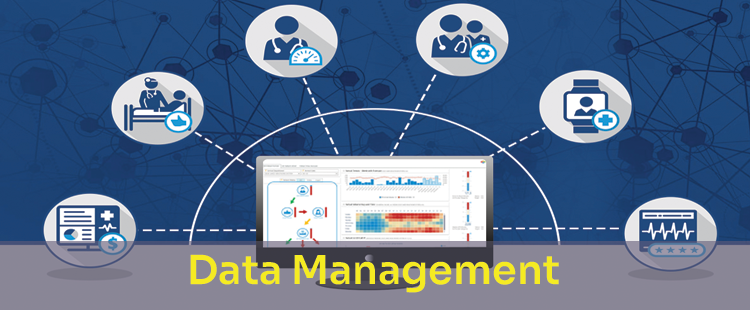 In general, many people misunderstand that B2B data management is software which is actually not. It is widely agreed that we use some tools to support & simplify efforts of having a perfect database management.  Digital marketing evolved over the period which is why it is considered as backbone of any online marketing strategy. So managing ever growing data & keeping it clean is one of the biggest challenges for marketers. Thus B2B Data Management comes into play generating positive ROI & providing predictable results.
What are benefits of B2B Data Management?
Reliable source of prospect data
Proper segmentation of contacts & accounts
Boost customer support service
Improved focus on Target audience
Building Brand identity
Improved efficiency of B2B marketing
Efficient nurturing of sales pipeline
Personalized services for better customer experience
Best practices to be followed when it comes to Effective B2B Data Management:
Here are few tips which you may feel helpful to begin your journey towards better data quality & data management.
Improve your contact data:
Are you one among the B2B marketers who look ways to improve the quality of database? Then it better to start small & grow gradually. First & foremost proceed with data cleansing. It includes
Standardizing the format of key business data elements such as phone, Job title & more
Appending missing information to get complete record
De-duplication of records
Removing records that are not within your sales target
 Manual efforts to correct such incomplete data can be complex, challenging & time consuming. But failing to address can result in lack of sales growth & affects major revenue generating stream.
Align with your business goals:
Your complete database must be in aligning with your business goals. Having crystal clear plan of what you need to do with your company's data can help you to progress more towards future. Generally companies continue to store too much of data which are collected through various leads generation stream.  This makes B2B data management unorganized & has major business impact on decision making.  Planning & organizing of data is essential part of any business & it must be aligned with your company's vision & goals. Make this as a part of your data management process in order to eliminate records which are completely irrelevant to your business goals.
Identify & choose your Most Valuable Prospects:
Plan & roll out B2B campaign programs that are directly targeting your most valuable prospects who would like to buy from you. Most valuable prospects for any business can be identified based on purchase data, trends, demographic data & firmographic data based on key attributes such as title, industries, company size & more. Review your data frequently to identify key business owners & leverage your target campaign accordingly. This helps B2B marketers to develop target programs & engage them frequently.
Enrich your data:
Progressive profiling is one the proven technique to engage with prospects interested in your products & services. Plan & identify multiple ways to engage with the prospects by providing multiple offers & collect new information about them. Conduct surveys & collect consistent feedback to understand pain points to get detailed insights to score your leads appropriately.
Remove Duplicate data:  
In today's fast moving world, there are many chances for company to get receive duplicate data. This can be from a lead, customer & many other sources, having a well-planned strategy to handle potential redundancies can drastically remove duplicate data. Purchasing third party lead sources must be processed well before adding in your B2B data management system.
Go for quality data management software:
Finding best database management software is crucial stage of any business that wants to follow effective B2B data management strategy. Issues can be drastically reduced if you invest on right data management software as it must provide you clear & accurate insights of the customer buying pattern.  Engage your audience in a precise & timely manner with the most accurate & complete 360 degree of insights.
Automate mundane Task:
Every business must understand data is one of the crucial commodities of 21st century & it is changing continuously.  Hence, establishing data stewardship is most critical success factor for any data driven strategy.  And for obvious reasons companies should opt for best data quality practices for sustainable & scalable growth. Incomplete or duplicate data must be waste of time & effort across all stages of sales cycle. So identify the most pain point or shows topper issue in tackling & improving campaign performance to bring back momentum & overall performance of sales cycle. And Data Marketers Group assures you with your best practices in maintaining data hygiene of marketing database.
Obtain data from Trusted & Quality sources:
Getting regular & consistent new leads for business is not an easy task. Thinking of available resources it becomes tough analyze & get third party lead sources. And similarly you must not comprise on deliverables & quality of the deliverables from third party sources. Data Marketers Group follows best practices in identifying & segmenting actionable leads which can be win-win scenario for your business.
Gather various types of data:
There are different types of data when it comes to data collection & maintenance process. It includes identity data, quantitative data & descriptive data.  So what differentiates all is key attributes which defines each element of prospects or customer. Data Marketers Group understands your business goals & helps you to gather data & build list accordingly.
Identity data gives virtual identity to the prospects or leads in the database. It includes key attributes such as name, date of birth, phone, fax, social profiles & more. By collecting identity data B2B marketers can establish customized communication through the specific niche.
Quantitative data is set of information collected against customer journey. It may include various attributes that help B2B marketers in decision making process of prospects or customers. There are many ready to use tools to track the insights of customer effectively.
Descriptive data refers to demographics information which gives comprehensive picture of your prospects or customers. This is done through various activities such as surveys, feedbacks, brainstorming discussion & more.
Implement Data Protection & Security:
Data breach is one of the threats to modern business owners. Hence data protection & security is top priority when it comes to business data management. Having proper data management software can ensure safety & maintain GDPR regulations effectively. Plan & execute proper strategy to handle potential breach & ensure privacy of yours prospects & leads.
Conclusion:
Empower your sales team to close more opportunity as Data Marketers Group can give you a practical outline of how B2B data management should be maintained in 2021 & helps you identify best strategy which works best for your business goals. With the detailed concepts & best practices of B2B database management we at DMG guide B2B marketers to connect with ideal customers & increase profitability.