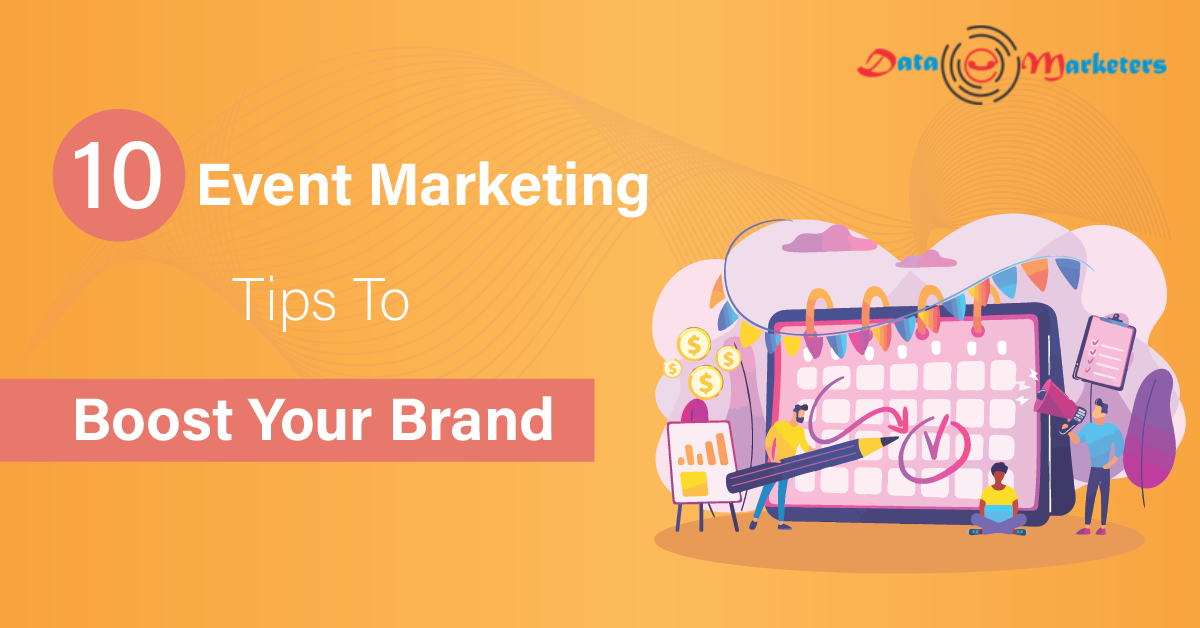 Stopping advertising to save money is like stopping your watch to save time- Henry Ford
Marketing is one of the essential & important components for long term success of any company. We all know how marketing is evolving & it is ever changing. With the digital & internet revolution, effective marketers know how to use new techniques & strategies to stay connected with prospects without any geographical barriers. Having great marketers helps companies to fundamentally change the way they the operate business and understand the consumer behaviour today. Though there are different marketing events which vary based on their brands, the ultimate purpose of that is to entertain and engage with potential customers without any barriers.
Event Marketing is one of the highly valuable and cost-effective strategy for any kind of business. It helps to scale up any kind of business ranging from technology, education, healthcare, retail and more. One of such type is event marketing. It helps to leverage own business to the next level without any hindrance. Wondering what is event marketing? Here we go.
As the name denotes, event marketing is all about planning, organizing, and executing a particular event for the purpose of promoting a product, service, or brand. This event can take place in person or online or companies can host an event or participate as title sponsor.
Here, event marketing refers to a variety of events, that add value to your customers, and brand. Marketing strategy plays a crucial role in the success of your events. With the digital revolution and advancement in technology, organizers should think how customers can drive brand awareness & build meaningful communities to generate revenues.
Why Event Marketing is important?
Growth of the digital revolution have created valuable opportunity for B2B marketers to form in person connection as this is considered as one of the most effective marketing channels. C-level executives believe in planning live events and investing them for expanding through such event marketing.
Event marketing helps to understand your audience and investors in a better way to tailor your message accordingly. This paves way to directly connect with audience and enhance your communication.
Types of Event Marketing:
There are a variety of event marketing strategies that can add value to your potential customers. They are discussed below.
One of the most popular marketing strategies is conferences. They are typically large events that are well organized and most importantly hosted by a major company along with another list of companies for sponsors. They play a crucial role in valuing B2B and B2C brands. Conferences are usually filled up with dynamics agendas, guest speaker, workshops and building networks.
Trade Shows and Exhibitions:
Trade shows and expos are usually large events well organized over a specific industry type without any geographical barriers. Trade shows provide a platform to show off their products and services which eventually bring more qualified leads. Usually, trade shows help B2B marketers to connect with pre-qualified buyers, company representatives and more.
In general, seminars are more education centric events which are usually attended by small group of people. This involves lectures and helps to grow your network opportunities.
Workshops are educational events highly dedicated to discussing a specific topic or theme that aims in providing targeted learning opportunities to any set of industry professionals, employees, or customers. This also provides hands on training for new skills and brainstorming.
This is one of the most brilliant ways of marketing. These are ideally retail spaces which gives opportunities to sell company products completely in a controlled environment. They pave way for digital brands to have a physical immersive setting for their customers.
Launch Parties and celebrations:
Parties are meant to be celebrated. This is like personal events which is ideally for launch of new business or big announcement. A simple way to celebrate success or milestone achievement at business.
As the names suggest, a webinar is  a combination of web and seminar. They are usually content based well suited for online participation of prospects. Over the years, they become the virtual event for companies that are looking to brand their prospect customers across the globe.
How event marketing works with respect to timeline:
As we all know, event marketing is time sensitive. Ideally, your marketing efforts must change as the event date comes closer. Being said that we can break down the most effective strategies into four different phases as below:
Pre-event registration
Event launch registration
Day to day registration
Registration closing
Wondering how an event marketing plan should be? Every marketing plan must be different from others.
Event marketing can be successful and generates revenue. With the proven track success, event marketing can generate new business and revenue opportunities in a hassle-free manner. Moreover, 95% of the marketers believe in person events hold major impact for expanding company revenue.
From covid, the marketing world has entered different marketing style, that is social distancing. If you connect with marketers, they always believe in person events to provide a valuable opportunity to interact with customers & build brand loyalty.
Improved Brand visibility
Increased brand exposure
Perfect way to connect with target audience
Establish good rapport with prospects
Boost Sales & services
Improve your creditability
Curate brand familiarity
Generates high quality leads for your business
Understanding of target audience in a better way
Events works because they are different from every other type of marketing. Event marketing is immersive and entertaining. In recent days, many companies choose to invest in event marketing as they inherently generate new business and growth opportunities. More than 95% of the events helps B2B marketers in achieving primary business goals without any hindrance.
Also, a study from 2020 Bizzabo found that 93% of the marketers believe in-person connection provide more valuable opportunities for improving sales and expand revenue.
Wondering how to achieve these goals? Having SMART goals which are Specific, Measurable, Attainable, Relevant and Timely can help your event is successful or not. Objective of SMART goals is to grow your prospective leads list by 100 times at the end of the any event. Another major part of event success lies in how far event discussed on social media. We do live in trends and buzz created by social media, and 98% of the customer loves to create digital content at event and this number is expected to grow exponentially.
We do believe acquiring leads and converting them into customers is one of the major tasks of organizing an event. If you are aiming to entertain new leads or build your own contact list, then event marketing is the perfect solution to stay one step ahead of your competitors & grow your sales.