Does your business experience a major growth spurt for the first time? It's likely that you'll then make a few mistakes. Even while some are a typical component of the growth process, the remainder must be avoided at all costs. And here is your chance to learn from those who came before you. From a startup or mid-market company, scaling up is a challenging move. When you start scaling, growing pains are inevitable, as even the most seasoned CEO or executive would admit. However, the sooner you overcome the challenges, the lower the chance that your business will collapse.
Any expanding business is going to face a variety of difficulties. While personnel challenges, like finding and keeping talent, are probably crucial, others, including pipeline, support, and relationships, also stand in the way of success. Here, we outline some of the most common challenges to business growth that executives at many companies must take into account.
Your limited resources and efforts should be directed in the proper direction. Prospecting takes time, and if you spend too much time doing it, your business won't expand as it should. It will be vital to increase the visibility of your pipeline as your company grows from a small to a medium-sized and potentially even global corporation. A firm understanding of conversion rates and accurate forecasting will be essential. Utilize tools, measurements, and information to make sure that your company is concentrating on the customers and prospects that matter most.
Although new opportunities are exciting, your team must never underestimate the value of maintaining old clients. Make a full-service strategy rather than just periodically checking in to ensure that all accounts are managed effectively and that the customers are happy. A well-organized plan for customer interaction makes sure that everyone on your team is committed to continuously enhancing the customer experience. Certain months will likely be difficult for you as outstanding clientele go. Therefore, take advantage of the chance to learn from your setbacks and be ready to iterate.
Be careful not to generate a wide variety of clientele with unrealistic needs as you expand. Customer success is essential in these settings since satisfied customers are more likely to use your services again. As a small business owner, you must work hard to establish good relationships with your customers right away. Strong customer involvement will lower customer churn and increase revenue.
Making sure you have the proper operations in place is one of the challenges of expanding a firm. As you scale, it's important to have repeatable processes. Such consistency, according to equity specialist Edison Partners, will make it simpler to attract new clients and successfully meet their needs. Additionally, try to avoid putting systems in place that can restrict your ability to grow. You must always have the end in mind if you want to expand your firm internationally.
Everyone who owns a business would likely acknowledge that they would like to have the ability to peel off difficult clients. However, it's unclear that every organisation will have that independence. Customer success is made simpler when your company builds a large pipeline because you'll be able to be choosy and concentrate on the clients that are serviceable, offer the best likelihood of revenue growth, and are the least troublesome.
Don't let logistics hold you back as your team expands to two and beyond. To get assistance on important but ancillary tasks like human resources and law, use outsourcing and your partner network. Here, too, technology can be a vital auxiliary. Utilize the cloud to purchase the storage and applications you require as needed. Make sure your infrastructure can expand as your firm does.
The best collaborations will enable your company to focus more of its efforts on selling and account management while spending less time on time-consuming administrative tasks. It is essential to establish a firm understanding of which tasks should be delegated to other teams and which must be handled by the top team. Give your most skilled employees the chance to build and lead a group of reliable outside partners.
Slowdown In Productivity And Investment:
The primary long-term driver of economic expansion is productivity. Innovation made possible by technology is the main driver of rising productivity. However, despite the explosive rise of digital technologies, productivity growth has unexpectedly halted. It has generally been less than half the pace of the previous 15 years among advanced economies over the last 15 or more years. Although technologically advanced companies have seen significant productivity gains, these advances have not had a strong impact on productivity more generally. The outcomes of the new technologies have a history of being winner-take-most. Market structures have become less competitive, dominant enterprises have increased their market dominance, and business dynamism has decreased.
Most big economies have experienced weak investment as well. Despite record low interest rates, investment has remained lacklustre, raising concerns about the possibility of "secular stagnation." Weak changes in market dynamics and structures have reinforced each other and linked weak productivity growth and investment.
The labour markets are being significantly impacted by technology. Labor demand is migrating away from regular low- to middle-level skills toward higher-level and more advanced analytical, technical, and management abilities as a result of automation and digital advancements. On the supply side, employees' access to complementary skills has delayed, which has impeded the wider dissemination of innovation inside economies. The race against technology has been lost by education and training.
The issue of an ageing population affects the majority of major economies. Additionally, several of them are observing a plateauing of population growth in terms of basic educational attainment and labour force participation rates. In order to achieve economic growth, these tendencies place an even larger emphasis on productivity and the technology advancements that support it.
New Compliance Responsibilities: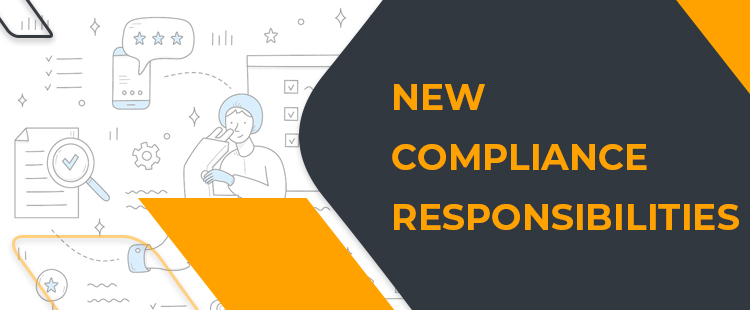 Growth will also inevitably result in an increase in your organization's compliance obligations. As your company and its personnel grow, adhering to current rules and regulations may become increasingly challenging. Additionally, you can be required to adhere to standards from which you were previously exempt.
A variety of new compliance tasks are now created by the recently implemented General Data Protection Regulation (GDPR) and California Consumer Privacy Act (CCPA), and these tasks will become more complex as your business grows. In addition to making sure that everyone on your team is aware of regulatory requirements and their daily significance, it is important to consider specialised business solutions that can assist you in remaining in compliance with the most recent legislation.
Lack Of Focus and Alignment:
The choices you must make become much more difficult when your business gains momentum. You can make poor choices as a result of this pressure, which might hinder your chances of success or even put you back. More businesses fail due to an abundance of opportunity than a lack of it. It's crucial to be clear about your focus in order to avoid feeling overwhelmed, (extreme) stress, and moving around erratically.
This indicates that you are purposefully deciding both what to do and, more importantly, what not to do. Once you've achieved product-market fit and begun scaling up, don't go crazy attempting to add more features or related goods. Before you begin creating, it's critical that you are able to perform one thing better than anybody else.
As your company grows, your plan must adapt to your particular set of circumstances. For example, your attention may shift from attracting new clients to developing profitable relationships and maximising growth with present clients. Existing business relationships typically increase profit possibilities and can also provide constant cash flow. Although turnover may increase with newer