On the eve of Thanksgiving Day, Data Marketers Group is offering Up To 10% OFF on all email list purchases.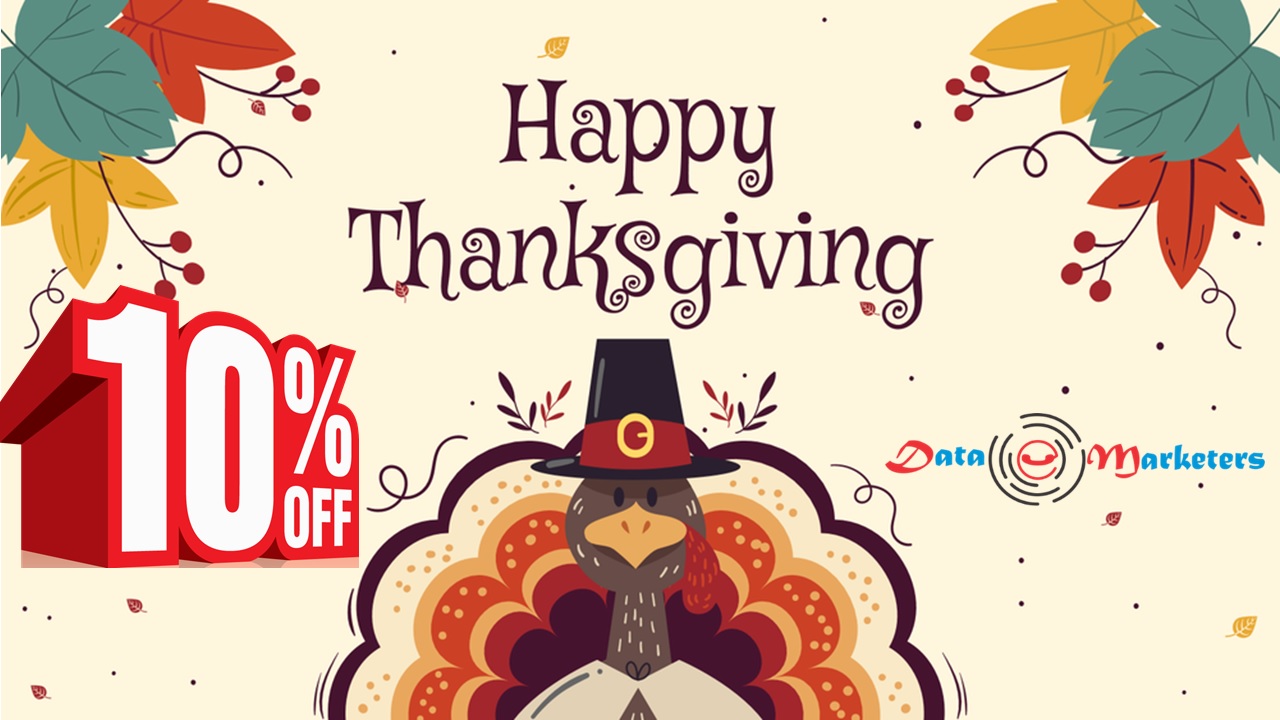 1330 Avenue of the Americas, Suite 23A, NY, November 08th, 2022: Data Marketers Group is offering a special Thanksgiving Day deal to help businesses expand their marketing reach during this worldwide health crisis.
"This Thanksgiving Day Offer is valid from 08th November to 10th December with 10% OFF on all email lists."
About Data Marketers Group
Data Marketers Group is a market-leading B2B database provider that helps enterprises across a wide range of industries with data-driven marketing services. We supply highly responsive and high-quality B2B email lists that are specifically developed based on multiple demographic variables to aid our clients in reaching the relevant prospects at the correct time. As a trusted email list provider, we ensure to provide the best quality data that adheres to CCPA, GDPR, CAN-SPAM, and other regulations. To improve existing customer and prospect datasets, we also provide advanced data enhancement services such as email appending, data appending, and data cleansing.