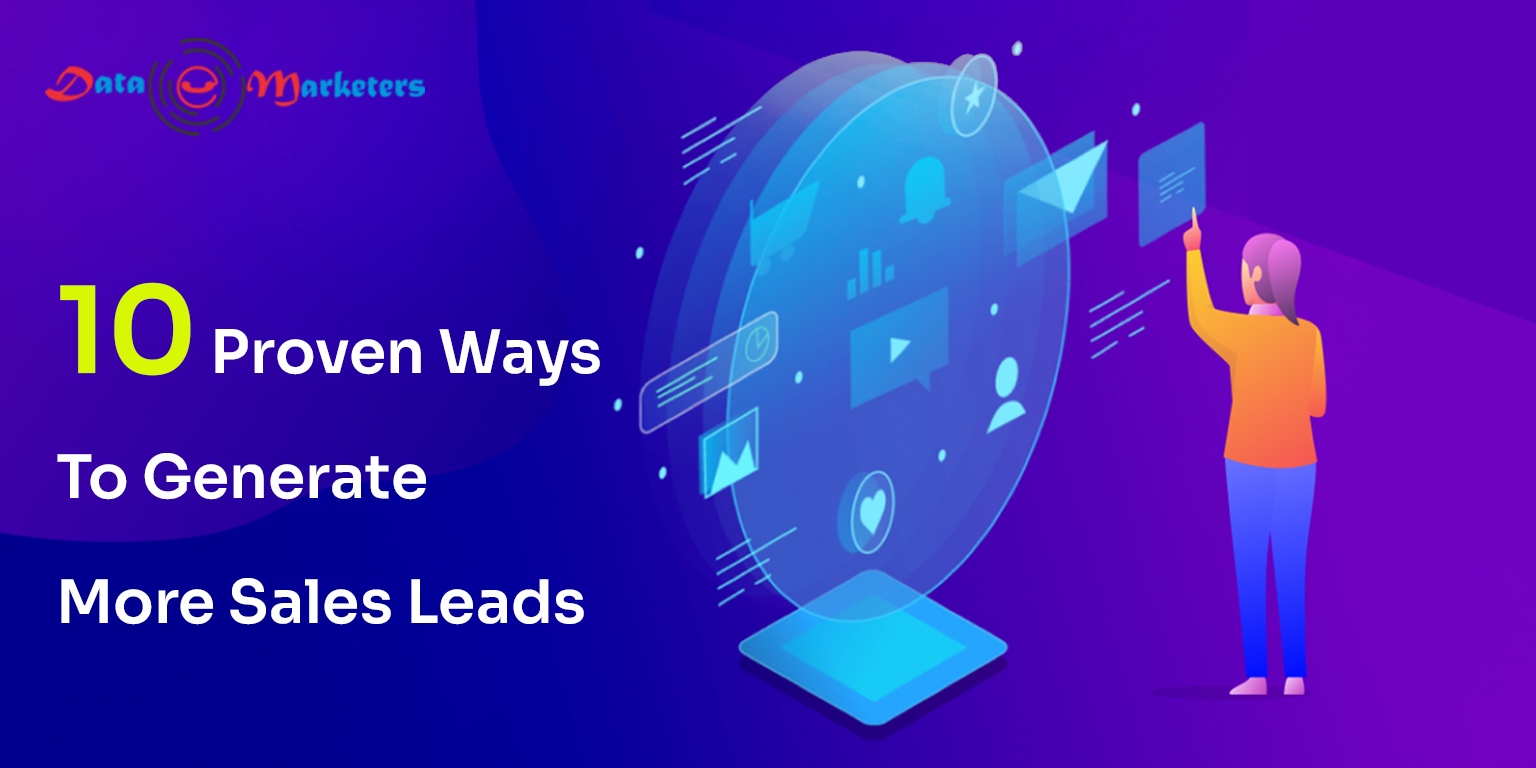 Leads are playing a crucial role in any business. It helps in making more profitable business & expands your audience base. There are many ways to generate quality leads, but in order to do the same, company should generate good sources of leads. And a lead can become your prospects when the sales person identifies their level of interest they have for your products & services.
Although, there are different methods involved in generating leads including advertising & marketing, cold calling, social media & more, but it is essential to know more about Lead Generation.
What is Lead Generation?
In general, lead generation is the process of processing or converting strangers & prospects into someone who are interested in your company's product & service. And acquiring leads are one the main objective of any business.  So business must use different strategies to market their products & services. Such leads can be generated from both online & offline sources. Hence, using different combinations of relevant methods can be used to generate leads for your business.
What are the strategies involved in generating leads?
There are two types of lead generation strategies that business may follow:
Inbound lead generation
Outbound lead generation
Inbound lead generation is a process where visitors are brought to the company's website, blog, social media page & converted into leads. Here marketers must have good content for website, social media pages to close more deals in promoting products & services.
Outbound lead generation is generally recommended when a company deals with very low online search volume or yet to establish its online presence.
Here are proven methods which can be followed to generate more sales leads:
Increase your Engagement with customers:
Reaching out to the right people can establish good business relationships and improve your sales. This helps prospects to reach out to you with specific product or services related queries. Attract your audience with regular product updates & take them into direct calls to figure out everything they need to know. This creates a good relationship with clients & increases your engagement ratio.
Roll out personalized emails:
Email is one the most trusted & relevant sources of lead generation. And moreover 65% of marketers prefer email as their most effective channel for generating B2B leads. Personalizing emails are most likely to be clicked as it tries to address specific needs of clients & their business.
Use of Chabot on your website:
Customers are always curious to get resolved their business queries within a small span of time. Since there are multiple options for customers to look for next one when you're not available, make sure you engage your customer instantly with their queries.  Chatbots are the answer to your problem if you want to convert your online leads to clients.  Chatbot can engage with your visitors & collect their key information & make your life easier.
Have proper Email signature to generate leads:
Business mail always has lots of thoughts on it. So having proper email signature can help you in fetching quality leads for your business.  Here are a few tips to turn your email signature into lead management tool:
Add a website or lead management URL
Show up your promos & products offers
Include small banner promoting your upcoming events or webinars
Include social media buttons with call to action
Participate in forum activities:
Forums are the perfect place to get to know more about your customers. The better you know your customer, the easier it becomes to connect with them promoting products & services. Sharing your thoughts & ideas for the prospect queries will be much easier & helps you to connect with them without any third party intervention.
Use optimized landing page:
Having landing page for your B2B campaigns makes it easy for the B2B marketers to stay focused on the specific action with respect the landing page you've planned in accordance with the business. Whenever a customer clicks on campaign, it will be redirected to the landing page where you can get details about your prospects.
Boost your content marketing:
Content is king for any digital marketing strategy. It improves brand visibility for brand & social media. It is one the greatest way to stay in touch with current customers & ensure loyalty is valued. Hence improve your lead generation efforts with your blog or monthly newsletters on regular interval of time.
Influencer Marketing:
Influencer marketing one the famous & most important strategy followed these days to attract new users. The bond established between brands & personalities where it is done through a person who can influence a large group of people. This can be one the smartest methods to
Build your social media followers
Drive high website traffic
Improve the sale of newly improved products
Press Releases:
When combining social media & content marketing along with traditional press releases, it can propel your lead generation efforts to new heights. What items are worth issuing a press release?
New product launches
Awards
Mergers or acquisition
New publication
Partnerships
Conclusion:
Generating a targeted list of B2B sales leads is an essential aspect of any business. But, in general Lead generation is a long term and continuous process. The constant flow of fresh and high-quality sales leads can increase your opportunities for business growth. Implement the above mentioned strategies to streamline the lead generation process and give your sales team plenty of leads to work with.
Here at Data Marketers Group, we pride ourselves in building a
B2B
Email List
for companies of all sizes to target right audience. No matter how sophisticated your strategy, our data can help you get the most out of your budget and drive the leads that matter to your business.