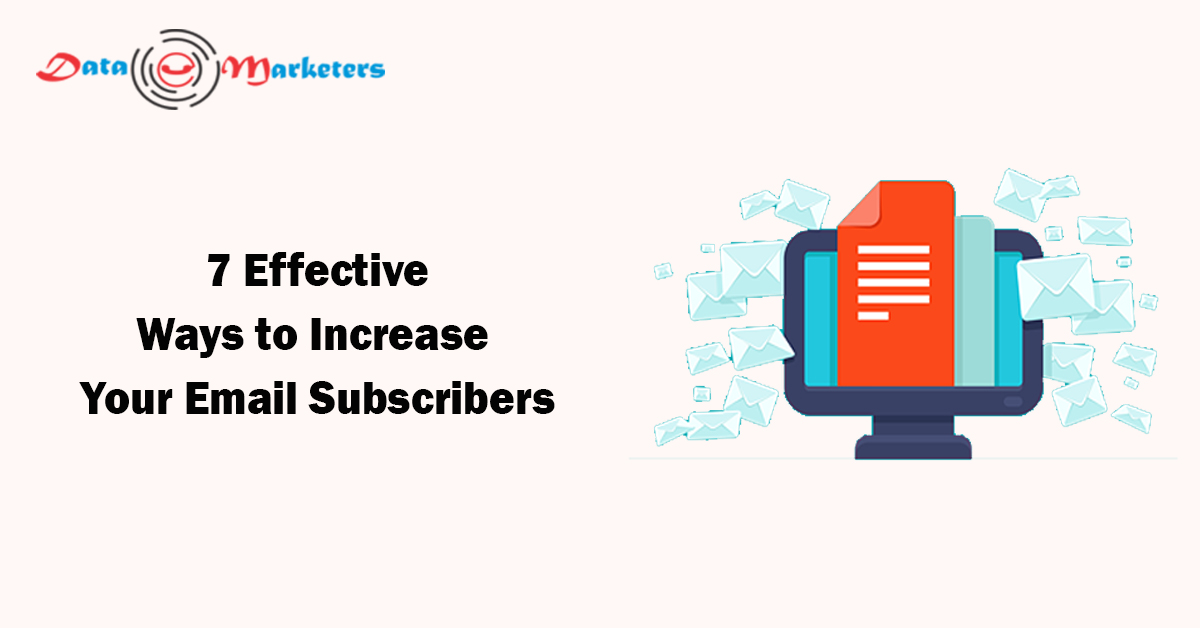 It can be difficult to increase your email subscriptions. How can you make your email subscription stand out in a world when everyone is competing for everyone else's attention online? It can be difficult to build an email list. The number of subscribers you can receive per day is determined by the type of content you publish, your industry, the amount and source of visitors, and a variety of other criteria.
Email is the most widely used technology, with 50% of the population using it, but individuals are wary about who they give their email addresses to. As a result, only a small fraction of visitors to your website will sign up for your mailing list. Nonetheless, there are tried-and-true methods for increasing the number of people who attend your event. Nonetheless, there are tried-and-true methods for increasing the amount of individuals who sign up for your mailing list, which is precisely the goal of this article.
1. Encourage Your Existing Subscribers to Share
Getting other subscribers to support your growth is one of the simplest methods to expand an email list. You can encourage current subscribers to forwards emails to their friends by incorporating social sharing buttons, a "email to a friend" button, and a call-to-action at the end of marketing messages.
Those who hear the shared message are more likely than "cold" contacts to act on it because their friend has essentially endorsed the company, providing the social proof required to potentially get a new subscriber.
2. Generate a Valuable Lead Offer
For a reason, lead offers are one of the most popular methods for attracting new email subscribers: they work. The key to making a good lead offer, though, is to provide a significant amount of value to the audience, such that they can't wait to give you their email.
As a result, it's a good idea to research who your customers are, maybe creating buyer personas, and creating a lead offer for each type of customer a company services. Surveying social media followers and email subscribers is a wonderful approach to learn about specific consumer interests, pain issues, and questions. You can also look at the different types of lead offers that your competitors have.
3. Incentivize Subscribing
According to the Data & Marketing Association's email monitoring survey, 60% of consumers sign up for email lists to receive offers and discounts. As a result, in order to attract new signups, you should strive to encourage consumers with promotional offers.
For example, you could give new members a 10% discount on their next order just for joining the mailing list. At the same time, let them know that email subscribers are the first to hear about new deals, as well as the first to receive coupons and other benefits that come with becoming a subscriber.
4. Analyze On-Site Behavioral Patterns
You can learn a lot about your visitors by looking at your analytics. A traffic report, for example, will show the various sources of a site's traffic as well as the proportion of the total that each represents. Additionally, using analytics can assist you in determining which of your pages are the most popular on the site. Alternatively, if you like, you can use tools like Crazy Egg or Hot Jar, which generate graphical representations that indicate how users navigate a site, what they click, and so on.
Regardless of how you handle the work, you must evaluate visitor behaviour in order to determine the optimal positions for email signup forms, calls to action, and other features that will assist drive new email subscribers. To optimise a website for signups, however, it is vital to first determine where users are coming from, how they are using the site, and where they are clicking.
While many organisations attempt to gather as much information about customers as possible up front via a signup form, this is a poor tactic. When consumers are presented with a signup form that asks for their first and last names, email addresses, gender, age, and other personal information, they are more likely to skip the process.
As a result, reducing the amount of forms required for new signups is one of the most effective ways to increase your email registration rate. To start a conversation with a new subscriber, you only need two fields (name and email). At a later time, more data can be gathered.
6. Offer Content Upgrades
Content upgrades are a common marketing approach in which readers are offered unique content benefits in exchange for signing up for a website's email list. Upgrades like these can help you generate new email signups. According to a Disqus survey on why consumers subscribe to email newsletters, 72 percent of respondents said they wanted to keep up with the site's latest content and themes that interested them.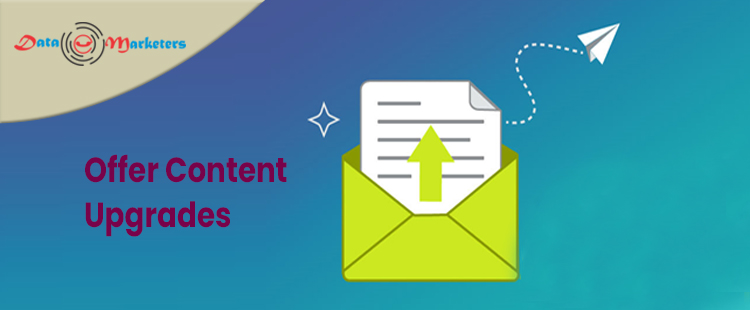 With this knowledge, you might deploy pop-ups that appear once a user has scrolled to a specified place in a blog or even embed email signup forms within blogs to provide readers with access to unique content. You can significantly boost your email subscriber list by employing the promise of exclusive, premier content.
7. Run Contests and Giveaways
Giveaways and contests on social media have long been a popular approach to gain new email signups since they are a simple way to get your fans (and those who see the promotion) to become subscribers. Furthermore, a successful giveaway does not necessitate an expensive, spectacular gift. You can give out gift cards, free merchandise, or other comparable incentives. Users are typically requested to enter a contest by giving their email address, sharing the contest with their friends, and following the firm on social media.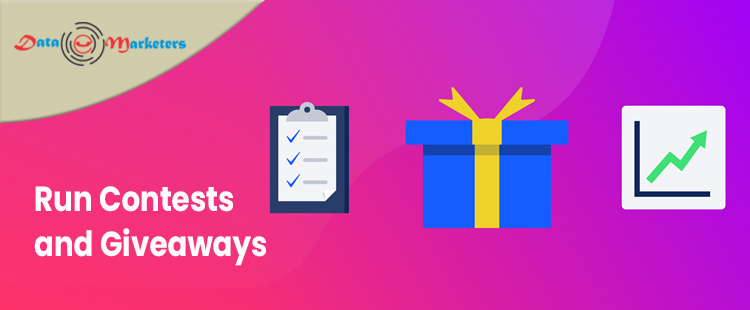 A snowball effect typically arises as a result of these efforts, dramatically increasing the campaign's reach. As a result, social media contests and giveaways can be a very effective and low-cost approach to acquire new email subscribers. Additionally, there are other simple-to-use applications, such as Rafflecopter, that you may use to make the process easier to manage.
Earning new email subscribers is a vital responsibility for any organisations, given that their old list is decaying at an alarming rate. As a result, you'll have to work extra hard to keep attracting new customers. Given the importance of email marketing, you should devote the time and effort necessary to implement the seven tactics outlined above in order to keep your email list substantial, healthy, and a reliable source of revenue. If you'd like to discuss your current or future email marketing strategy, schedule an inbound marketing appointment with our team.