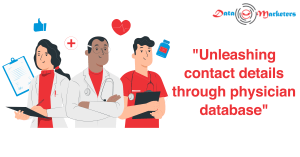 What separates good content from great content is a willingness to take risks and push the envelope- Brain Halligan
Marketing your business is both an art and science in the 21st century. As the prospects are evolving, we need to change the way we do our marketing. Have you ever wondered how to find a doctor you are looking for? Now the chances are high, you can search online or a friends recommendation or more. But what if they searched your name and it never came up?
Covid-19 has brought tremendous in the way our healthcare industry operates. Setting up your practice and delivering excellent care would be possible if you promote your practice through well planned marketing strategy.
This blog is all about ideas for foster your marketing. Let's begin.
Why Is Marketing Important For Doctors Today?
Physician have several things on your plate, but marketing may not be your top or priority. In Today's world, review plays a crucial role. If someone who visited clinic or practice, then it is because of most likely a result of  what they see in the Online or Offline.
So, it becomes imperative for a medical professional to two hats while doing their duty. This is important as well, in order to help you to stand out in a highly competitive healthcare company.
Here, are a few tips to market your medical practice through well segmented physician database. There are varieties of strategies that can be used to connect with existing and  new patients to build awareness.
Optimizing Your Web Presence:
COVID 19 has brought the internet and social media platforms the most frequently used source of medium. This  creates a strong online presence for medial professionals and helps B2B marketers to connect with healthcare prospects without any geographical barriers.  Website optimization is the basement for building a strong online presence. 
An organized way of getting started with website optimization is how includes Search Engine Optimization(SEO), Content, Data Analytics, Website performance, Conversion rate optimization & more. It includes various factors such as page titles, page loads, user experience, keywords, content and more. Internet is vast and these are essentials.
Get Your Google My Business Page:
Set up a business profile on Google. This is one of the best ways to put the word about medial practice around the world. A Google business profile is the first result that shows up when someone searches for your practice name in a search engine. It gives more relevant information about where your practice located, how it is operating and more. You can even share contact information and any relevant links which can lead healthcare prospects to you.
Google business profile comprises of information including:
Your Name
Address
Phone
Short Description
Category that describes your business
Direction
Business hours
Professionals looking photos of clinics
Rating
Optimize your medical practice website:
A professional website can help to create an excellent first impression and show credibility about you and your business. Website is clearly conveys who are, what you offer, what you do and shows specialization you are following. Add regular content around your website practice, FAQs, blog content & more. Regular content helps potential patients to understand your process and practice to showcase your identity.
Many results shows up when B2B marketers, search for physicians. There are many directories like Zocdoc, healthgrades, vitals, RateMDs, Yelp and more. It is one of the best and excellent way to market your practice and improve your visibility online.
Creating profiles will have updated details like First Name, Phone, address, Qualification and more. This will pave way for prospects to reach out to you and make is smooth for your business.
Lead Generation and conversion:
B2B marketers, creative campaign to connect with prospects and establish communication with key decision makers for promoting healthcare products and services. With the collected information, B2B marketers can roll out effective marketing and amplifies results. Email marketing and whats app marketing plays vital role in B2B marketing.
Launch Effective Email Marketing Campaign:
Email Marketing shows effective result when it comes to potential ROI. With effective personalization techniques and attractive subject line B2B marketers can establish business relationship with key decision makers affiliated with top healthcare firms operating across the USA, UK, Canada and more.
Design Website For Your Business:
In the 21st era, we depend on mobile or tablet for everything. Having a fully responsive medical website design is important for any business. And, when it comes to healthcare industry, website design should have flexible and responsive. Slow website will irritate website users and they will have a difficult time giving user experience. A negative experience may lead customers to leave your website and go to the competitors site without having a second thought. Having lead forms on the website serves as a best medical marketing strategy. Lead forms are designed to make sure they are accessible and straightforward.
Invest in Social Media Marketing for Physician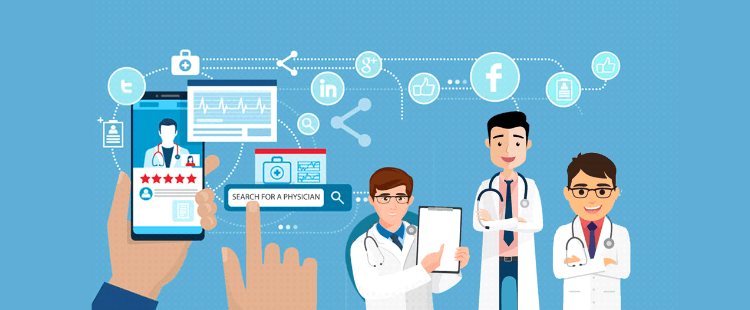 With the growing demand, social media marketing is an essential part of healthcare marketing strategies. It helps in sharing content and paves ways to have an ideal patient database. This medium can be used to connect broad audience.
Social Media Marketing must be
Unique
Consistent
Well organized
Interactive
Brand identity
Relevant to trend
DMG offers you a targeted list of physicians, surgeons and other medical professionals in a well compiled directory. Every business needs a database of professionals, as it has contact information for every type of business. This database gives excellent opportunity to promote your products and services in a hassle free manner. This list includes physician of all specialties including Allergy, Immunology, cardiology, dermatology, emergency medicine, family medicine, family practice, general practice, hematology, oncology, Neurology, urology, radiology, pediatrics, pathology, plastic surgery and many more. DMG's physician mailing list comprises of medical professionals, phone numbers, email addresses, fax numbers, website, physician name, phone, fax, website, address, city, state, Zip code, country, mailing address, NPI type, NPI status, specialty and more. It can be used for research, generate sales lead, prospecting, telemarketing, email marketing, offline marketing and building B2B relationships.
In the competitive healthcare industry, physician email database is what majority of the B2B marketers are interested in. It can be used to promote medical products without any geographical barriers. Elaborate your email marketing campaign in a cost effective method. We provide you one stop solution for all your healthcare campaign.