Personalization happens when a marketer or salesperson can take a piece of content and make it more useful for a specific prospect or customer – John Jantsch
A business's online presence has a massive impact on its success, regardless of the industry types. We are in the 21st century, where the majority of the customers will visit their website before making any purchase. Having a strong online presence can help in generating more revenue. Every business must understand the quality of having website as it will improve their business growth.
Companies can create unique experiences by personalizing their website for business. Website personalization is not unique as website customization. Website personalization is done and controlled by  the company for improving the business. It is done by the company using customer data to present them with more relevant online experience. Collected customer data can be used for personalization to improve brand identify and grow your ROI.
For more about website personalizing, let us dive deeper into know more.
What is Website Personalization?
The process of creating customized experience for visitors to the website is referred as website personalization. It is unique strategy used by marketers to create an experience which includes tailored recommendation, dynamic content along with custom offers. It is configured based on visitor behaviors on the website along with their demographics and their interests. Ultimate goal of website personalization is to enhance the user experience to address customer needs and desires.
Websites are designed for analyzing visitor behaviors which can improve traffic, customer retention and sales. If you aren't experiencing these growth metrics, then it is important to review your website and personalize it accordingly.
Why to personalize your website?
Source: https://www.fusionspan.com/
Creating a specific offer, tailored completely to meet the growing requirements of one particular group of customers or segment. Personalization can be game changing in B2B and it can be used in B2B digital marketing. According to Hubspot survey, 94% of the brand managers hailing from different industries and said that personalization is crucial for achieving the company's objective. Even survey from Episerver.com 2020 shows 99% of the people voted yes for website customization. We are in the information driven world, where consumers prefer ads and marketing campaigns should be tailored to them.
With the advancement of technology and automation tools, personalization has become much more easier. Websites are the focal point of B2B marketing as it provides brand experience and still article completely focuses on website personalization and its importance.
Implementing personalization is your website is to enhance the experience of your potential customers by understanding and addressing their needs or interest before they mention them voluntarily.
Benefits of website Personalization:
It becomes easy to offer relevant products or services if you truly understand your customers.
Relevant Product Recommendation:The Ultimate benefit of website personalization is to get clear product recommendations. Based on collecting customers data you can make accurate and timely recommendation. Re-targeting ads are the great way to guess the mind of the customer and anticipate their future purchase. With the help of engagement information collected from the campaign provides, B2B marketers can get specific items on users instance or homepage directly.
Better Understanding of Customers and Customer Loyalty: You provide a better customer experience when you understand the customers effectively. Try to develop a better buyers persona for most common customers, which can result in personalizing your website for those different personas. There is a key benefit of starting with brand personas rather than individual customers as the amount of data collected or produced.
Increased time on the website: We all know it is human nature to pay more attention to things that interest or excite them. And it is only 8 seconds. And we also have to admit it, as a human we are fascinated with ourselves. Customers tend to stay on your website longer time, if you try to mirror customer habits and common themes.
CTAs and Landing pages for conversion: Ultimate aim of website personalization is to have high conversion rates across landing pages and CTAs. There is a significant increase in the revenue of the companies that have created personalized experiences. It requires high efforts and actionable work to get high ROI.
Why do you think website personalization can transform your marketing?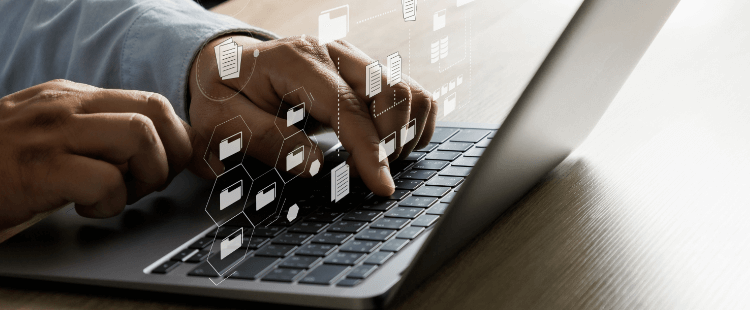 Smart Content:
Content that changes based on who is looking at it is often referred as smart content. It helps to show a lead or customer entirely different customer as you show to the first time visitor. It helps to drive right content, to the right people at the perfect time. A research from hubspot shows 72% of the people say they understand the importance of personalization, but don't know how to do it. This kind of smart content can be placed on your website, landing pages and emails.
Tailor your Marketing to their Device:
Most of the customers use multiple devices during their planning and buying cycle. Device personalization allows marketers to provide more relevant and optimized experiences based on the type of device the visitor is using. Even Google reported that 57% of the users won't recommend a business if it is poorly designed for the mobile. So it is important to design mobile specific variation to convert your mobile traffics to leads.
Optimize content based on referral source:
When it comes to delivering more personal and optimized experience, identifying from where visitors will be coming plays a  huge role in presenting the right information. Uncovering referral sources can help you to deliver a richer and contextual experience.
Leverage Behavioral data:
There is a lot to learn from someone by observing their behaviors. Based on their behaviors, it is important to assume what are the products or services customer is really interested in. Another way is the customer can create and deliver content experience highly relatable to them.
Advantages of Website Personalization:
Better conversion of Call To Action
Relevant product recommendation
High converting landing pages
Improved customer loyalty
Better understanding of customers
High ROI for Email campaigns
Increased Time on website
Improved Brand Affinity
B2B personalization is not about influencing or making customers to purchase your products or services. It is all about making client to buy more efficiently and conveniently along with the improved engagement with the company. Enhancing your B2B target audience audience experience will help stay customers on the website for longer time and improves conversion. We at Data Marketer Group believe engaging users on your website is the first step towards turning visitors to a high paying customers. Keeping them engaged can help marketers to promote your brand with their family and friends.