For businesses all over the world, B2B telemarketing is one of the most efficient and cost-effective marketing tools. Telemarketing is popular among marketers because it has a higher response rate than other direct marketing methods and is relatively inexpensive.
While business to business telemarketing can be an effective sales strategy, it all depends on how you carry out your campaign goals. The planning and goal setting are what differentiate a successful telemarketing campaign from a failure. That's why it's crucial to understand the nuances of telemarketing before getting started.
What Is B2B Telemarketing?
B2B telemarketing, as the name implies, is the marketing of various products and services to businesses via phone calls. Inbound and outbound telemarketing are two types of telemarketing. Inbound telemarketing is concerned with calls received as a result of email campaigns, direct mail campaigns, or any other channel. On the other hand, b2b outbound telemarketing, also known as cold calling, requires the use of well-trained skilled people to call potential clients and market your solutions.
Before diving into the concept of outbound telemarketing b2b campaign, let's see how to enhance your b2b telemarketing efforts.
Have Clear B2B Telemarketing Objectives
Start with defining and describing your primary objectives, investing resources on planning, and assembling a diverse team to ensure a well-rounded approach. Each objective should be connected to a particular objective.
Examples of objectives:
Achieve a sales qualified lead (SQL) quota
Implement an outreach to enhance the success of support efforts such as drip email opens, event registration, trade show participation, or webinar attendance.
Consider the other processes in place while determining your goals (lead nurturing or lead follow up). Having a comprehensive picture of the sales leads telemarketing process ensures that marketing leads are acquired, processed, and distributed more efficiently. This translates to more genuine leads, more opportunity to close deals, and less time and money spent.
Align B2B Telemarketing Strategy With Your Overall Marketing Strategy
The marketing strategy supports the b2b outbound telemarketing campaigns. Not only does the sales team need to know which platforms and methods are best for selling, but the marketing team also has to know what the product or service's objectives are. Constant contact with the marketing team will aid both teams in aligning their strategies so that they can operate together.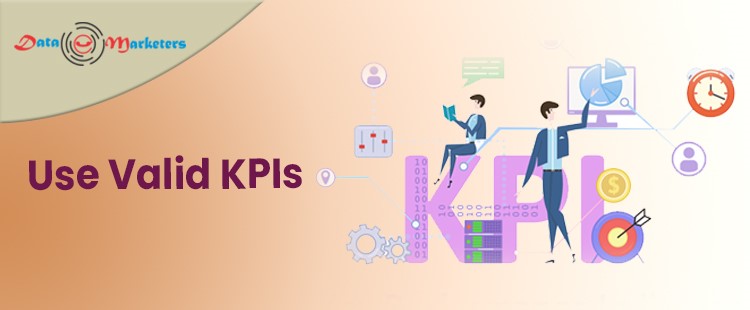 Use the appropriate KPIs, such as:
Dials/Hours
Dollars in Sales/Hour
Conversion Ratio (-Bad Sales)
Percentage of Good (vs. Bad) Leads or Sales
Pending/Hour
Not Interested/Hour
Bad Numbers/Hour
Build A Reliable B2B Telemarketing Database
Make an investment of time and resources to create a robust database for your sales reps. Your sales staff will have a better lead selection, allowing them to distinguish between leads who are ready to buy and those that require more time. The usefulness of your data to your sales agents will be determined by having a solid database.
Retest Your B2B Telemarketing Strategy
To determine the best telemarketing tactics, test, retest, and analyze their success rates. Every campaign brings with it a fresh learning curve and an opportunity to improve! Your campaign will never be flawless, but by carefully recording data, evaluating reports, and comparing campaigns, you will be able to learn how to improve it in the future.
Good Data, Bad Data 
Make sure you have accurate database research of your target demographic when running a B2B telemarketing campaign. You may always hire the services of a trustworthy phone data provider if you don't have the resources to create an accurate database of potential consumers.
We recommend that you conduct your database research in the following areas:
The Target Market
Data Quality
Market Selection
Competitor Analysis
Data Composition
Job Role
Referral Opportunities
Value Proposition
Telemarketing b2b initiatives can take a long time to get traction. Furthermore, you need account for unavailable numbers, re-directions, and callbacks. Also, if the salespeople are new to the industry, they will require time to learn how to engage and convert potential clients. The advantages of using an automatic dialer are numerous. With all of the time it saves your time while providing more time to call back, divert, and so on without having to worry about wasting time.
Keep The Law Of Averages In Consideration
In order to produce a lead for a B2B initiative, it takes an average of 80 calls. However, depending on the offer, market sector, product or service value, and target audience, this value changes. Knowing the statistics on b2b telemarketing will help you stay motivated and persistent in building relationships and closing deals.
Train and Engage Your Telemarketing Team
The effectiveness of your sales team is important in determining the success of your b2b telemarketing campaign. The higher the return on their efforts, the more relevant and compelling they are. As a result, ensure that each sales representative you hire receives extensive training.
Benefits of Telemarketing
If you want to uncover new business opportunities while also increasing brand awareness and trust through meaningful discourse, B2B telemarketing is a must-have for your firm. Here's a complete overview of the 4 benefits of B2B telemarketing:
Since B2B telemarketing is a more personalized method to outbound prospecting, you'll be able to warm up your lead and create your relationship with them faster. Furthermore, you can determine whether a lead is appropriate for your business right away.
An Extended Sales Pipeline
Because you can allocate individual leads to certain call agents, they may create relationships with customers and prepare them for the BDM to seal the deal. This frees up your other B2B salespeople to focus on sourcing and researching more leads, increasing the likelihood of lead conversion.
The company that employs sales team vs a telemarketing team is vastly different. For example, having your entire telemarketing crew in one location will save you money on traveling. You'll be able to focus on bringing in additional prospects for added revenue generation with the extra time granted to the rest of your team.
The ability to record and listen back to calls can determine what worked and what didn't can help your telemarketing sales tremendously. You'll also learn important information like the average length of a call and the number of prospects who are willing to take the first call.
Although digital marketing is generally inexpensive, it may not deliver the same outcomes as other direct-to-customer tactics like telemarketing, particularly in B2B contexts. That is why, despite the introduction of numerous new routes for client acquisition, a substantial number of B2B telemarketing firms continue to use this tested conversion method. To make the most of the potential, you'll need high-quality b2b telemarketing lists and a team of knowledgeable sales representatives with everything they'll need to guide your prospects to the conversion funnel's end.