It's no secret that decision-makers in the technology industry are under pressure to accomplish more with less. They want relevant, impactful content to help them make the best decision possible, especially since 8 out of 10 tech buyers say finding enough high-quality, trusted information on major enterprise IT products and services to make an informed purchase decision is "somewhat challenging" (45 percent) or "extremely challenging" (36 percent) according to a recent survey. This is a real concern.
So, how and when should tech companies distribute that content, and how can you inform?
Traditional lead generation methods (such as cold calling or buying leads) are in the rear view as the roadmap for identifying, nurturing, and converting prospective technology buyers evolves so quickly. Targeting today's tech decision-makers with the appropriate content at the right time to accelerate the sales cycle and help them arrive at their destination more rapidly is the new route to success for tech marketers.
Lead generation is the top marketing goal for 86 percent of tech marketers. When they come upon a gated piece of content, however, not all technological decision-makers are ready to communicate. Many people abandon the form or even fill it out incorrectly. This necessitates the development of buyer relationships.

To effectively nurture buyers, you must reach them at the right time with targeted, timed marketing that engages, informs, and persuades them. When you market to tech consumers, you're also helping to support the educational process and earning the right to put a gated piece of content in front of them when they're ready. It's crucial to be able to show and adjust content to a client's activities. It allows IT marketers to meet customers where they are and adjust the marketing stream in real time to their activities.
One approach to do this is to use smart content, which is information that is intelligently adapted to your customers' needs. It's simple: a new visitor wants different information than a lead who has already downloaded some of your offers, and a returning customer doesn't want to be sold to again. You can use smart or dynamic content to prevent giving the same offer to a lead who has already downloaded it, to present industry-specific product information, to elevate content that is more likely to engage a reader, and to delete form queries that the visitor has already completed. Why is this necessary? Because no one, including your customers, enjoys being asked to fill out the same information over and over or being forced to read an offer they've previously read.
Marketers may get a good idea of where they stand with customers by looking at KPIs like click-through and conversion rates, web traffic, time on page, downloads, impressions, retweets, shares, followers, likes, and so on. However, the only way to show the full impact of marketing spending is to integrate multiple indicators that correspond to stages in the sales funnel holistically. This is where the emphasis moves from quantity to quality, with a focus on value-adding next-generation KPIs. These are some of them:
What are the best methods to keep ahead of the curve once you have a solid digital foundation in place? We'll go through four easy — yet highly successful — techniques to boost your internet marketing presence below.
Enhance Your Brand Awareness on LinkedIn
You're on the correct track if you've gained some followers and created some useful contacts. Taking the effort to communicate with fellow industry professionals on a personal level, on the other hand, can be the difference between a follower and a buyer.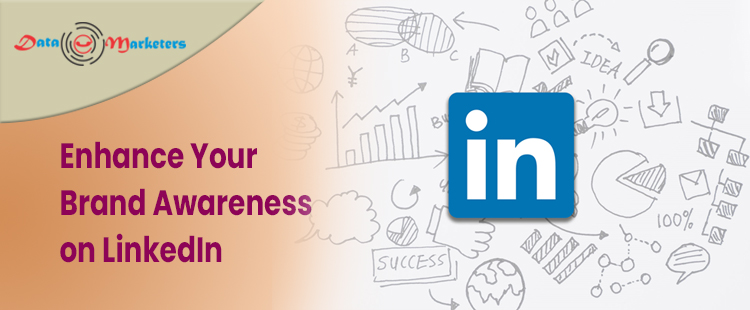 Make it a point to participate in important industry discussions, and when you can, take the time to answer questions and offer advice. If you are unable to provide direct assistance but know someone who can, suggest them. Even if these users don't become leads right away, they'll remember your readiness to help and be more inclined to come to you in the future with their company. Don't limit yourself to connecting with optimistic leads; broaden out and connect with the thought leaders, influencers, and journalists you turn to for insight or assistance.
It's now easier than ever to develop a successful PPC strategy. It's not only simple to get started, but it's also simple to see real results thanks to Google Adwords. However, ensuring that your PPC campaign is continually bringing in new site visits requires ongoing effort; examine your keywords on a regular basis to see what can be improved. Following PPC best practices will improve your chances of getting found by the correct people and ensuring that your money is spent wisely.
Is it possible to make your keywords more specific? Is it possible to include meaningful negative keywords? Paying for clicks is only useful if you're appealing to people who will eventually buy from you; including negative keywords would not only help you better attract the right buyers, but it will also save you money, because users will only click on your ads if they're clearly useful for the company's needs.
Is your website a true reflection of your brand? Would you be able to discover the information you need quickly and easily if you were a potential buyer looking through your products? Are you providing the finest possible experience for your visitors and, as a result, placing yourself in the best position to convert them into customers?
Fortunately, updating your website does not have to be a time-consuming and inconvenient procedure. Growth Driven Design focuses on gathering data and applying that information to create quick, incremental adjustments that produce measurable outcomes.
Customers you want to do business with are most likely at different phases of the buying process, and they're all searching for relevant, immediately actionable information to aid them in their decision-making and purchasing process. Providing educational content in the form of eBooks, blogs, checklists, whitepapers, and other formats demonstrates that you're a trustworthy, informed industry leader. You may also build up basic forms for customers to fill up with their contact information for content that requires downloading, allowing you to target different consumers at different phases of the buying process.
In today's changing IT market, providing meaningful, high-quality content about your software or application is more crucial than ever, as buying managers and designers demand to be able to quickly obtain the information they need. People no longer want to waste any time calling multiple companies; instead, they look for information online — and often on their mobile devices — to self-educate and move through the buyer journey quickly and efficiently.
If you want to stay relevant to IT customers, creating a diverse digital marketing plan is more crucial than ever. It may appear difficult at first, but starting with a few simple measures — such as the ones outlined above — may go a long way toward increasing the number of users and purchases. Need some assistance or just want to expand out your marketing strategy a little more? Contact the Data Marketers Group team, and we'll work with you to develop a customized marketing strategy that's tailored to you and your objectives.